Natural Plumping Lip Serum Nourishing Care Moisturizing Anti-wrinkle Elasticity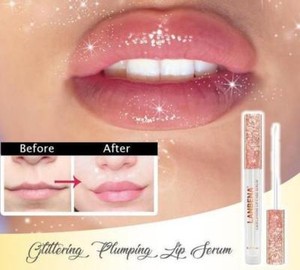 ---
NET WT:4.5ml
Skin Type:All skin typesFeature:Moisturizer,NutritiousSize Type:Full sizeShelf life:3 yearsGender:Women
1.Lip care serum replenishes moisture, restoring soft and elastic lips.
2.Stimulate cell regeneration, increase lip elasticity, and plump the lips, making the lips sexy and soft.
3.Reduce fine lines and smooth lip lines.
4.Repair the dry lips to make the lips fuller.
5.Fighting aging, the lips is attractive and tempting.
6.Restore the luster of the lips, you are more charming.
7.Contains no harmful substance, not been tested on animals.
8.Natural plant extracts for all skin types.